Daytimes with Neale Bateman

The Daytime Show with Neale Bateman is jam packed to keep you entertained each weekday between 10am & 2pm. As well as the perfect mix of great music, latest news & travel updates, join Neale for some musical memories from a featured year in the Midday Replay, test your general knowledge and chances to win in our daily workplace quiz Battle of the Businesses, and who knows who might drop in for a chat at lunchtime!
Daytimes - Monday-Friday 10am-2pm. Whatever you're doing during the day, make V2 Radio your perfect companion, with Artius Care - provider of private domiciliary care to adults based in the south of England.

Where in West Sussex are you based: Middleton On Sea
Musical tastes: Probably quicker to say what I don't like! The 70's and 80's are still my favourite musical era, and I'm also quite partial to a bit of light classical, jazz and soul. But the big names like Genesis, Dire Straits, Fleetwood Mac, Bowie and Queen are all in my top 5! Definitely a case of Music for Grown-ups!
How long have you been involved in radio: 40 years! I joined the BBC almost straight from school in the 1980's and trained as a Radio Engineer. Most of my BBC career has been associated with the internationally renowned World Service, but closer to home I got involved with the volunteer group who created Radio Bognor in the early 1990's, then South West Sussex Radio - who then won the full-time license to broadcast to West Sussex as Spirit FM. I was part of the original line-up of presenters, most recently hosting the Sunday morning show - right up until Spirit's last day of broadcasting in fact.
Best radio experience: Highlight of my BBC career has to be being presented with a craft award by Sir David Attenborough at BAFTA, but the big events we covered at Spirit to support local causes such as the St. Richard's Hospital appeal, and fund raising for so many fantastic charities through outside broadcasts to help people across Sussex - they're all the reasons why proper local radio is so important.
Favourite part of West Sussex: I've lived by the sea all my life, the last 35 of which in Felpham and Middleton, so for me the stretch of coast between Bognor Regis and Littlehampton is my favourite destination - especially on my bike! It never fails to excite, either on hot sunny summer days or wild and windy winter storms! We're so lucky living in West Sussex, having both the sea and South Downs right on our doorstep.
What excites you about V2 Radio: When we launched Spirit FM, I thought that setting up a brand new radio station was a once in a lifetime experience. Now it feels history is repeating itself, and being part of the V2 Radio team is the most exciting project I've been involved with since we created Spirit FM! Proper local radio is the lifeblood of the community we live in, and it's an incredible privilege to be on the air - not just playing great music and entertainment, but talking about all the things that really matter to us all at the moment.
Being able to broadcast local news and information about West Sussex is so important right now - just like picking up the phone and having a chat with a friendly voice - that's the V2 Radio difference!
Get in touch with Neale by completing the form below.
Daytimes with Neale Bateman - The V2 daytime show is proudly supported by Artius Care.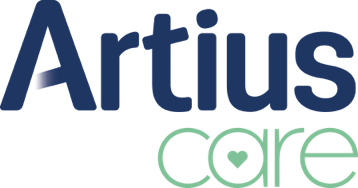 Artius Care provide a full range of home care services enabling people to continue to live comfortably and with dignity in their own home - from our family to your family.