Tonnes of Tins with Southern Water

Food banks, food waste organisations & charities who support the most vulnerable need our help. The demand on these services is at an all-time high, with more people than ever before being reliant on them just to get by. The support they offer is needed by people you'd never imagine facing such crisis. And this crisis has, and can, affect any one of us.
In the last year, 349,400 three-day emergency food parcels were handed out to specific local authorities in the Southeast by The Trussell Trust alone. Over 100,000 of those were handed out across Sussex. These numbers are stark and are worse than during pandemic levels. We're currently facing an increase of 35% more demand compared to last year. These numbers also do not include any independent food banks or food waste organisations. This is where we come in.
V2 Radio's Tonnes of Tins appeal is BACK!
Teaming up with Southern Water, their Community Partnerships team, and UK Harvest we would love to collect more tins than last year, with 4.8 tonnes being the target to beat. We hope you can help and donate whatever you can!
How can you help?

Donation Points are across the county at supermarkets & libraries to make it super easy for you to help us to support local foodbanks & charities. Simply pop your tins in to the donation points & we'll do the rest!
Find your nearest donation point below.

Order an online food shop via a supermarket and have it delivered to the V2 Radio studios. Please ensure that the delivery is booked during office hours, so that someone will be there to receive the order!
Address: V2 Radio, Downlands House, Drayton Lane, Chichester, PO20 1EL

If you can't get to one of our donation points or do an online shop, but you'd still like to support our appeal, you can do so by donating to our Just Giving page. We'll use the money to purchase the tins on your behalf and add them to the tins from the donation points.
You can donate to our Just Giving page here.
Who will benefit from your donation?
We have selected a few beneficiaries across each county, including Trussell Trust & Independent food banks, homelessness charities and refuges, to benefit from the Tonnes of Tins that are donated.
How else can I get involved?
We'd love for you to help us spread the word on social media. Let us know when you've made a donation by tagging us and by using the hashtag #tonnesoftins.
You'll find us at:
Facebook: V2 Radio Sussex Instagram: @v2radiosussex
You can also get involved by running your own collection to support the appeal. Use our Supporters Pack to promote your support and then get your collection to one of our Donation Points (listed above).


A note from our sponsor about how they're helping those who find themselves struggling: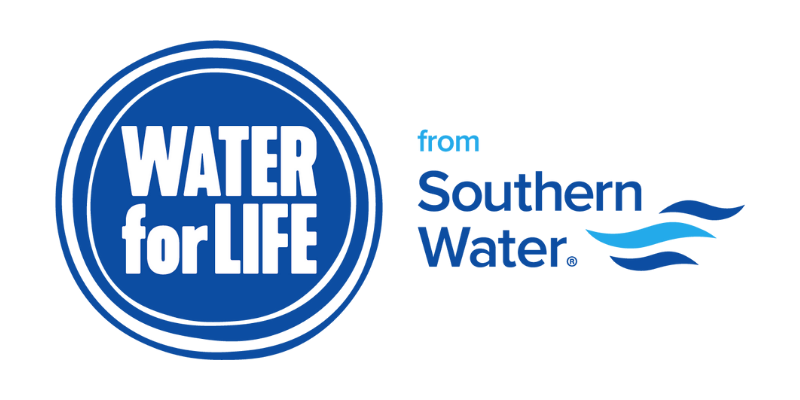 We know it can be tough for our customers right now, so we really want to help if you're struggling to pay your bill. You could be entitled to one of our payment schemes, grants or additional support services for vulnerable households.