Back In Business: Why is shopping local important?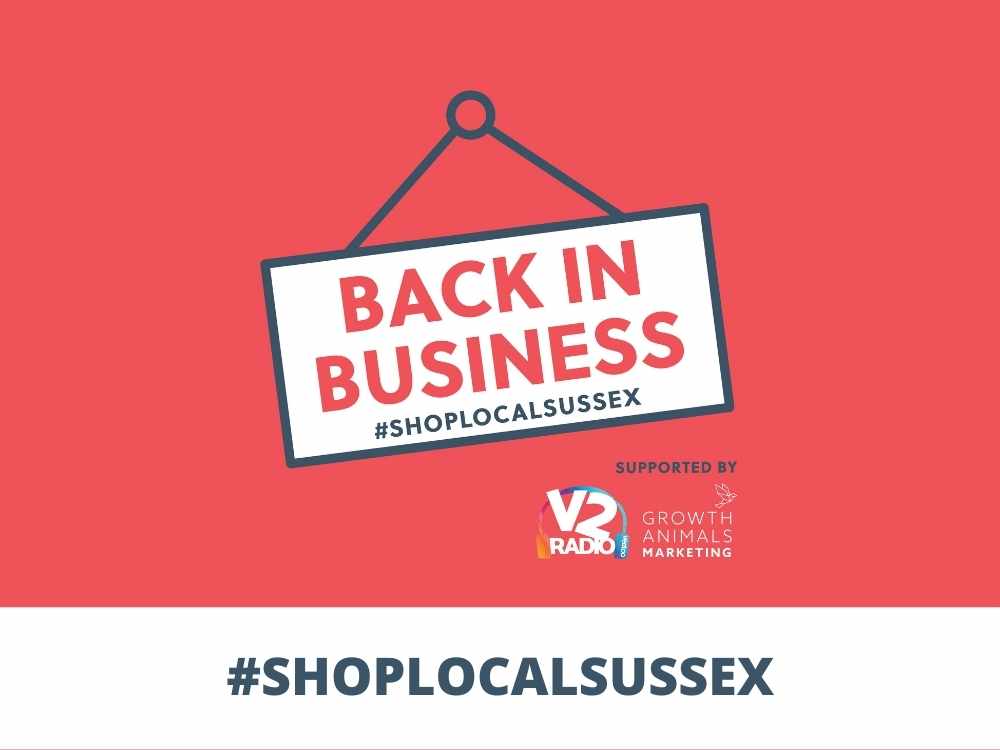 V2 Radio, have partnered with local marketing company, Growth Animals, to encourage the people of Sussex to #shoplocalsussex in order to support independent local business trade.
Through the Back In Business campaign, the aim is to celebrate the breadth of wonderful small and independent businesses we are lucky enough to have across the county, and help to boost the Sussex economy to the thriving place of commerce it was pre-COVID19.
Would you like to support the campaign by having your voice shared across the air and our social media channels? Tell us why you think it's important to support local businesses and shop local and we will use the best responses in our ongoing communications.