Blakes Bar - Felpham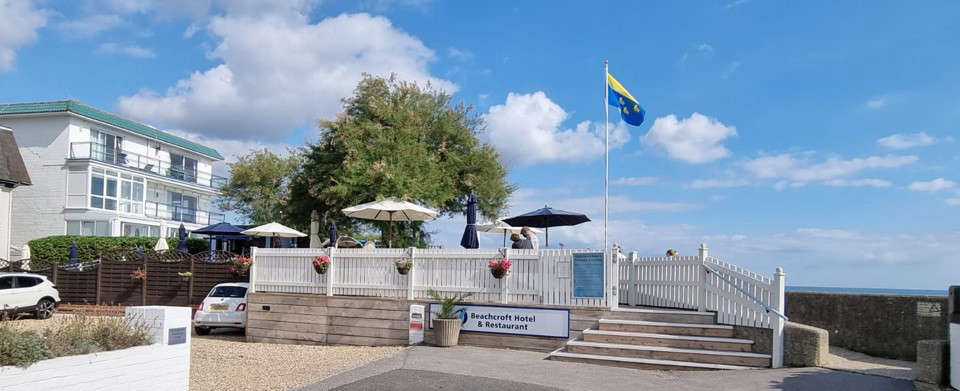 We were warmly greeted by the staff at Blakes bar and shown to our table by Amy. The setting of the restaurant is beautiful, overlooking the glistening sea from the terrace, and with the sun shining it makes a perfect setting.
The food choices looked delicious and that was the first struggle; what to choose as all the dishes sounded amazing! The menu would suit all dietary requirements as well as families with younger children.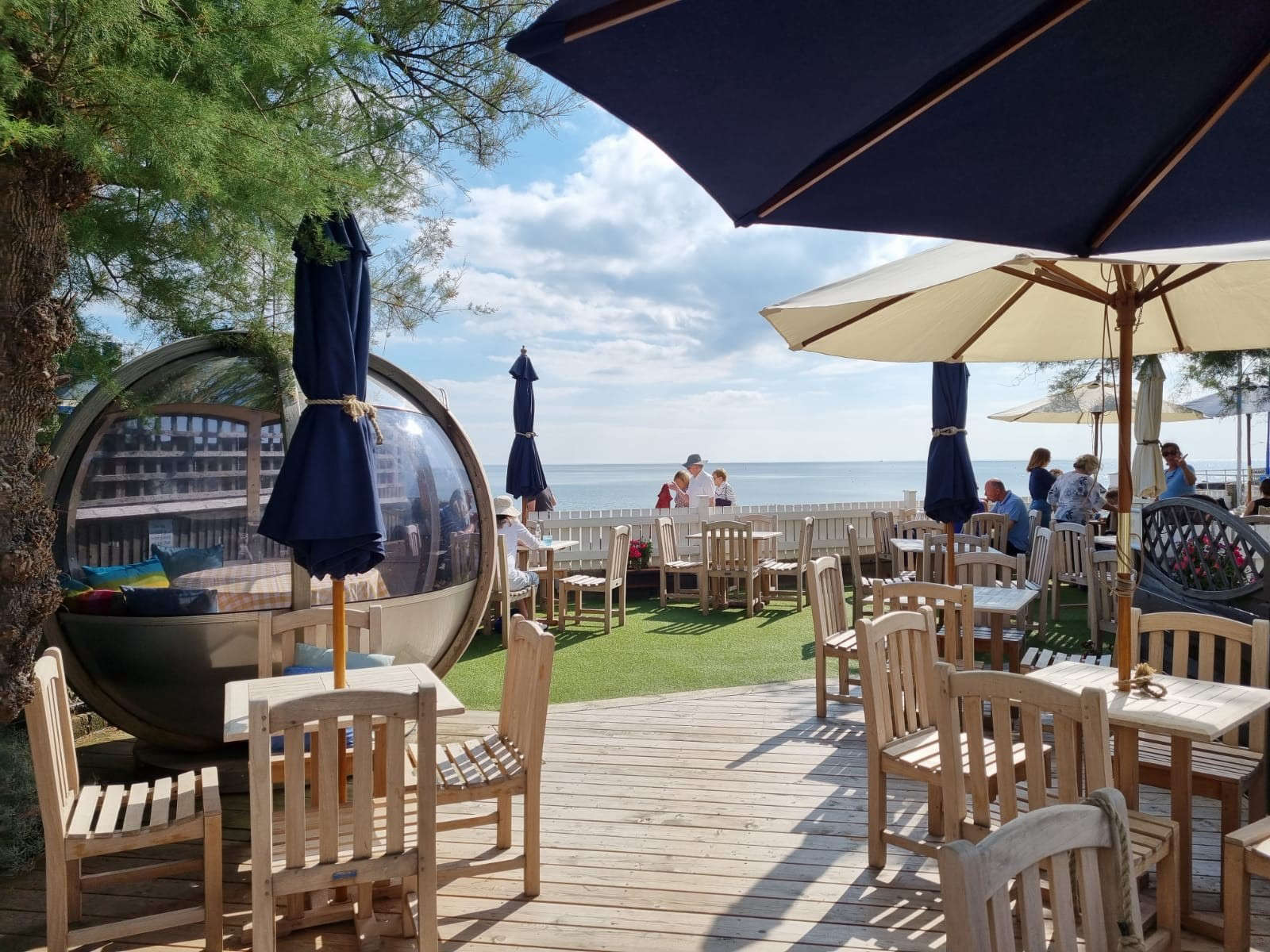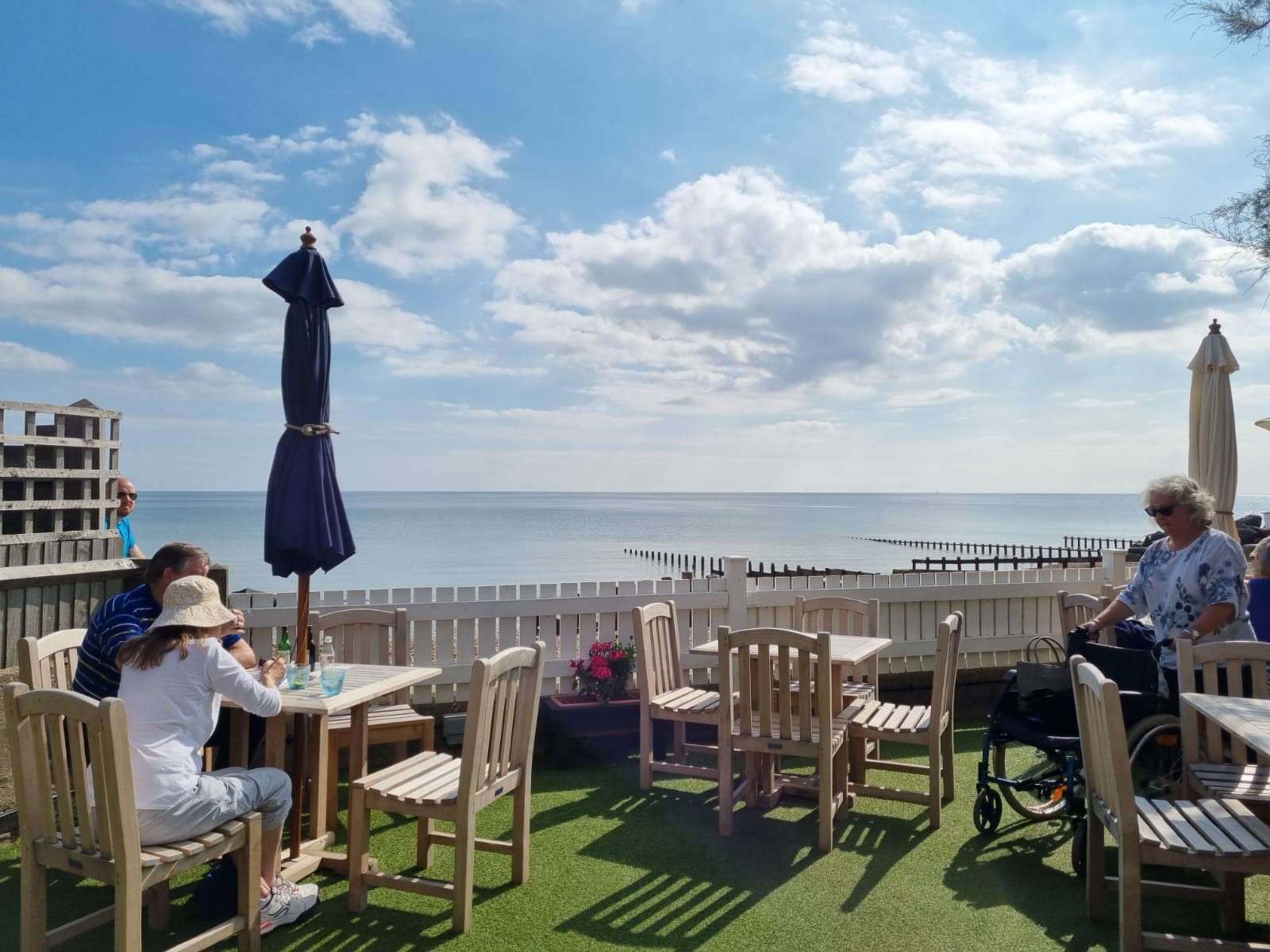 After taking a short time to decide we placed our order. We were torn and found it difficult to decide so we agreed that we would order 2 dishes and share them both! I ordered the 6oz Hand Pressed Beef Burger with cheddar cheese and chips. My wife, Jen, ordered a Seafood Platter.
We didn't have to wait long before our food arrived and we were certainly not disappointed. The seafood platter was a feast, served in a box with handmade sauerkraut and warm crusty rolls. The burger was equally a feast with a generous portion of some really tasty chips and onion rings.
We were pleased that we agreed to share both dishes!!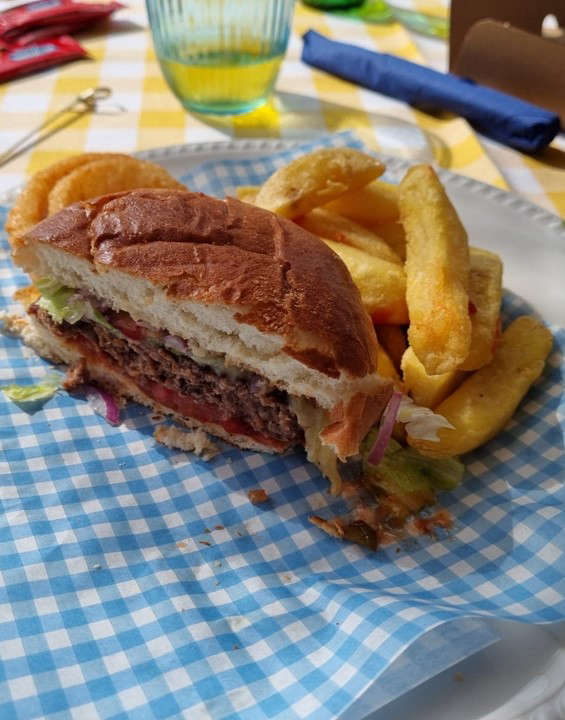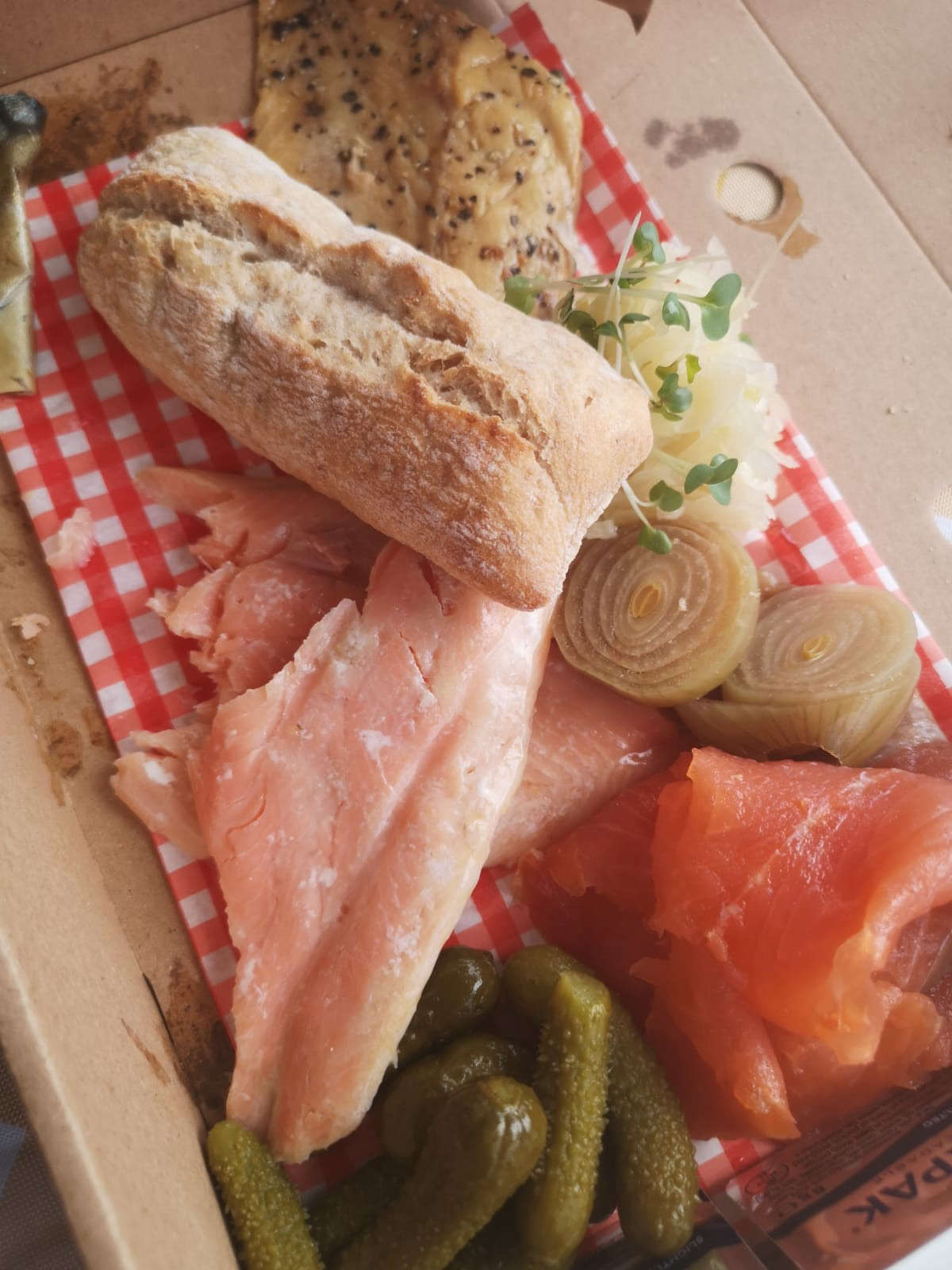 Both dishes tasted amazing and the portions were very filling. We were both looking at the afternoon tea on the menu and decided we would return a other day to sample this one!!
Gary Booker
01243 827142 - Blake's Bar Website - Blake's Bar Tripadvisor
Blake's Bar at The Beachcroft Hotel Facebook - Blake's Bar at The Beachcroft Hotel Instagram