Graylingwell Chapel

About The Chapel
The Chapel at Graylingwell Park is an exciting new space open to the whole community from the 7th March this year. Following a £2m renovation the beautiful venue will now be a community space and café from 8am to 5pm from Monday to Saturday every week, with a café serving hot and cold food, a beautiful interactive pre-school play area, meeting and activity rooms and a wide open space to sit and meet with friends and family or enjoy a stunning location for some remote working or meetings. In the evenings, the Chapel is often converted into an incredible events space hosting 'Evenings With' some well known names, as highlighted below, live comedy, and incredible live music with well known folk acts as well as music from the talented students of Chichester university including cabaret, musical theatre, jazz and classical evenings.
Graylingwell Chapel is a Grade II listed building that was once part of the former Graylingwell Hospital in Chichester. Since the closure of the hospital in 2001, the entire site has been transformed into residential housing with the remaining hospital buildings converted to private housing, concealed among the new build houses or demolished. The Chapel remains the only original building still accessible to the public. This project presents a unique opportunity for the conservation and conversion of the Chapel into a multi-purpose space that preserves the site's heritage through informative displays, engaging activities and opportunities for learning and social interaction.

Events
Throughout the year The Chapel will be putting on several events, covering a wide range of tastes and mediums. Some events to highlight are their "An evening with..." events. Spread out across the next couple of months this type of event held at The Chapel will see the likes of Eddie "The Eagle" Edwards, Will Carling and Steve Davis hold a captive audience whilst sharing their stories.
An Evening With... EDDIE 'THE EAGLE' EDWARDS - Thursday 17th March
Eddie 'The Eagle' Edwards is Great Britain's first Olympic Ski Jumper. An evening listening to Eddie's stories will be an inspiration to all people on how to succeed against the odds. Eddie is perhaps the best example of a heroic failure, whose perseverance and achievement was gained without any funding. For that, and for many other reasons, Eddie is more hero than failure, and his story continues to win over audiences. Learn how this particular Eagle landed on his feet in the end, even if it wasn't in quite the same style as his sporting rivals. Doors open at 6.30pm.
An Evening With... STEVE DAVIS - Thursday 7th April
A household name for over 30 years both on and off the green baize, six times champion of the snooker world, Steve Davis, finally retired from competitive play in April 2016. Emotional, funny and relaxed, 'An Interesting Evening with Steve Davis' gives you a rare insight to how one of this country's sporting superstars has stood the test of time and is a key member of the BBC's snooker team. Doors open at 6.30pm.
An Evening With... Will Carling - Thursday 21st April
Come and enjoy An Evening With Will Carling - one of England rugby's youngest, longest-serving and most successful captains of all time, selected as captain at the age of just 22. The man who led England to Grand Slam wins in the five nations in '91, '92 and '95, as well as World Cup runners up in 1991. 72 England caps to his name, Will is a remarkable motivator, leader and was an extraordinary player.
CHICHESTER COMEDY CLUB - Friday 29th April
Headlined by international success, playwright and Amazon Prime series writer Anuvab Pal, the evening will also feature Erich McElroy and David Eagle, with MC for the night Jeremy O'Donnel. Doors open at 6.30pm.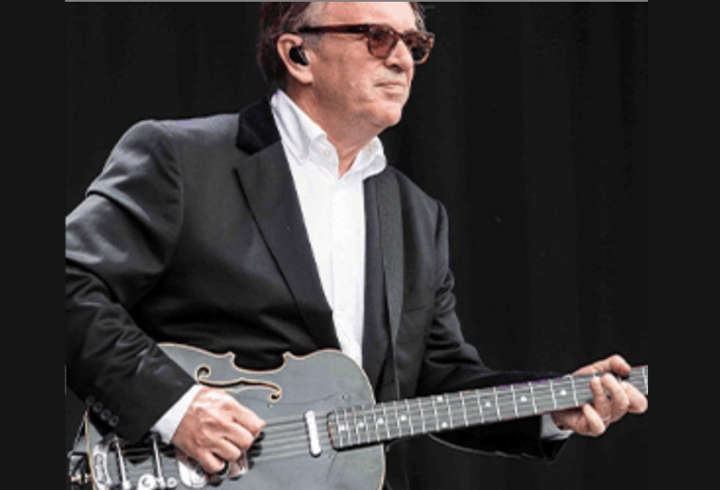 Music and an Evening With... CHRIS DIFFORD (SQUEEZE) - Thursday 19th May
One half and driving force behind one of the UK's biggest bands "Squeeze", Chris Difford is one of the UK best song writers with hits such as "Cool For Cats" and "Up The Junction" to name a few. Chris will entertain you with stories from his life, perform classic Squeeze songs and from his own back catalogue. Intermixed with funny stories and banter. Doors open at 6.30pm.