The Crate & Apple Chichester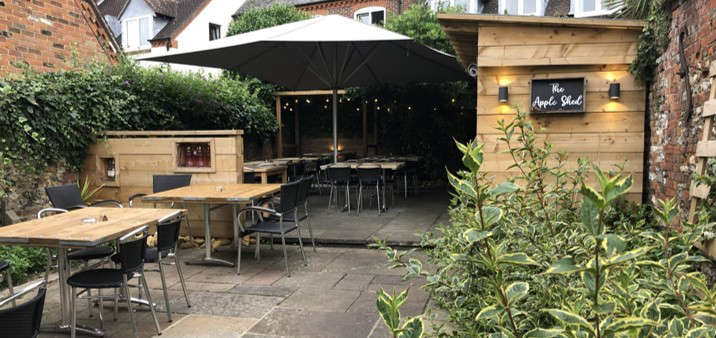 Milly:
I have been to The Crate and Apple several times to met friends for a drink or two but never have I eaten there, so I was intrigued as to how our lunch would be. As soon as we entered I was surprised by how busy it was for a Tuesday lunch time...Crouchie and I obviously had a treat in store!
We were greeted by Lisa who swiftly took us to our table and handed us the lunch time menu. My heart sank straight away - there were at least five dishes that I would have happily demolished...but alas, I have my wedding next month and I'm still concerned about squeezing into my dress, so I knew it was a salad for me. That said, it was still a tough decision as all three salads on offer sounded divine. I asked Lisa which she would recommend and she suggested the Fresh Crayfish, Smoked Salmon and Avocado Citrus salad.
I had some massive food envy as I saw some incredible dishes leave the kitchen - especially the Beer Battered Haddock, Triple Cooked Chips and Minted Pea Puree. So, I took myself to have a nose around the garden.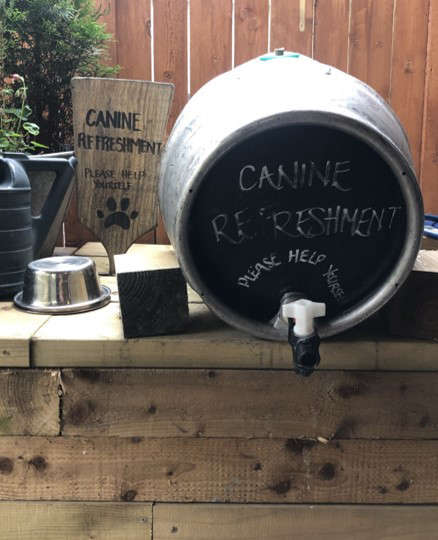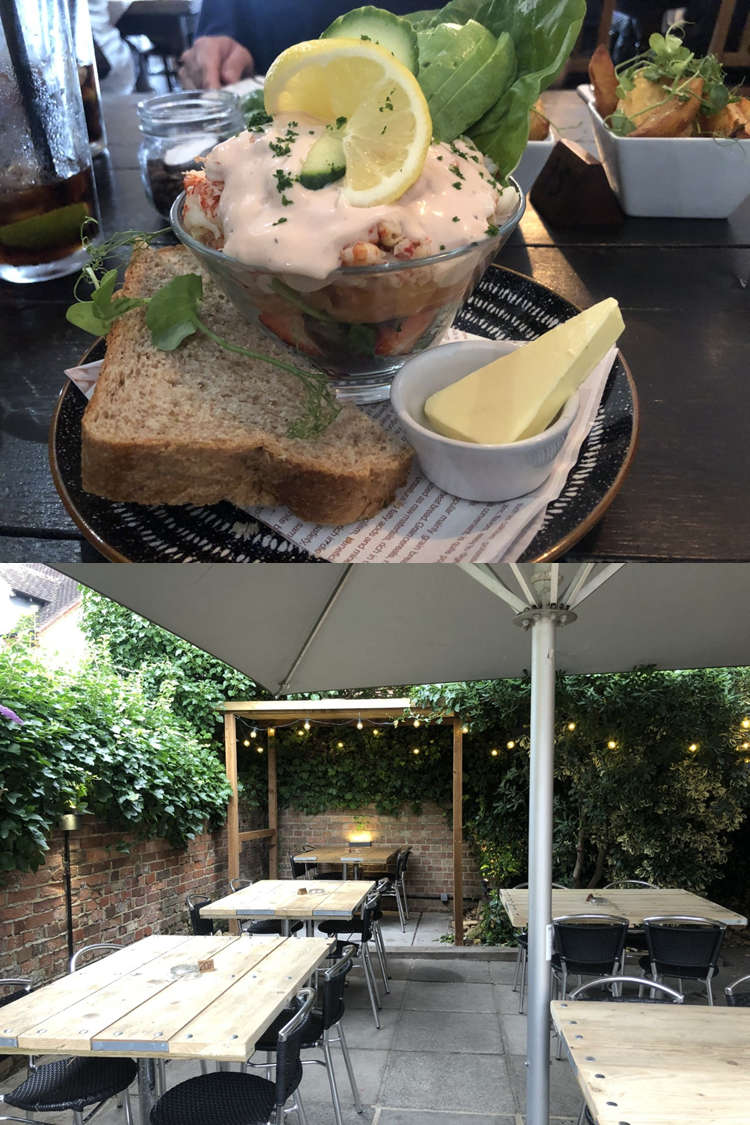 Lisa had mentioned that during lockdown, herself and the owner Robin had spent a great deal of time renovating the garden and it really did show. All new bespoke furniture, a quirky shelter called "The Apple Shed" and, my favourite part, The Canine Refreshment Station.
I headed back to the table to make sure Crouchie wasn't causing too much mischief, and before I knew it, our food had arrived. I needn't have worried about "only having salad" as it was a triumphant feast. The crayfish were succulent, the salmon so fresh and the salad itself was packed with surprises including finely sliced strawberries and grapes. Served with fresh chunky bread plus the chef treated us to a side of the triple-cooked chips. It is fair to say that the diet took a back seat, and I polished my plate.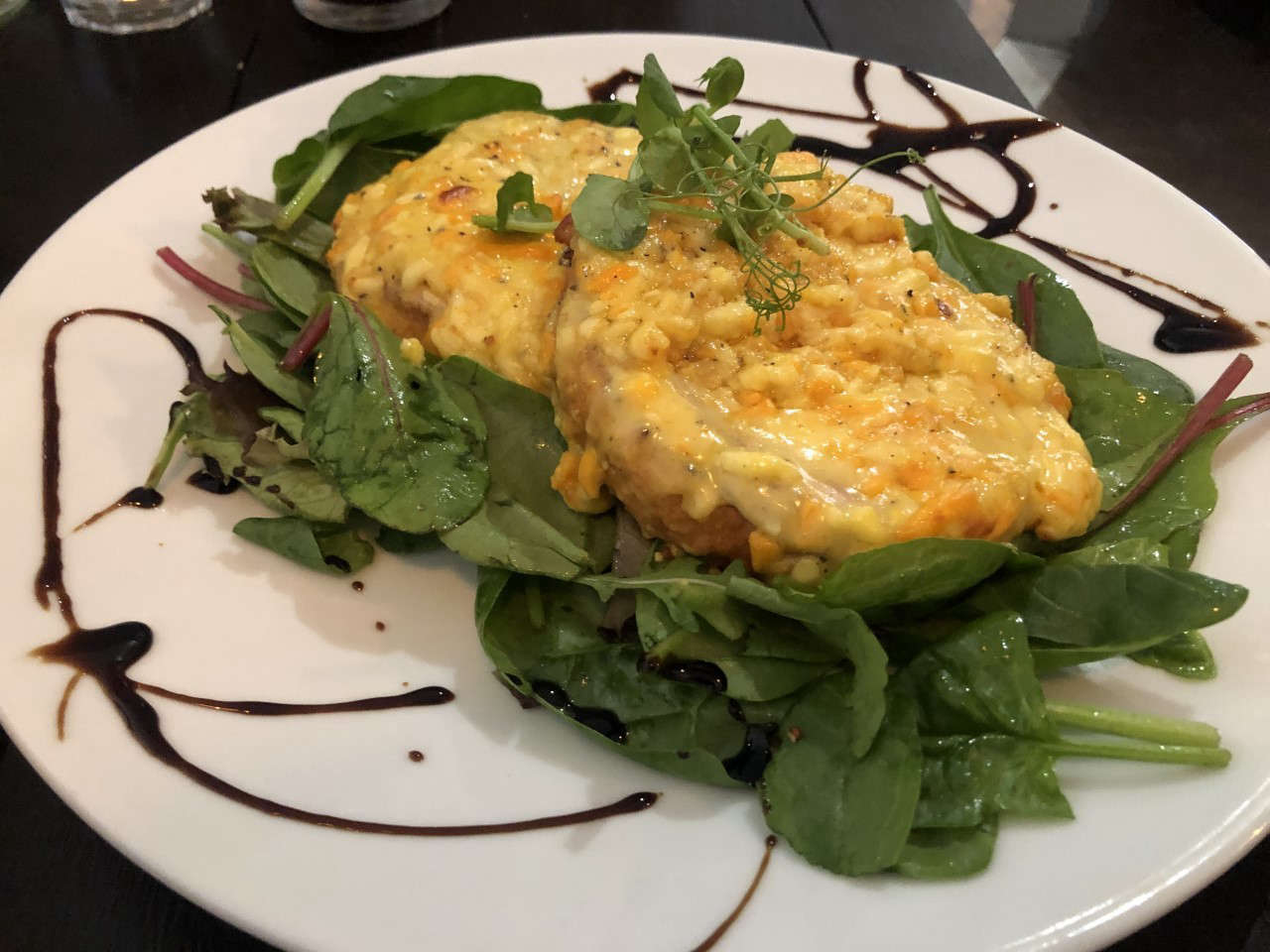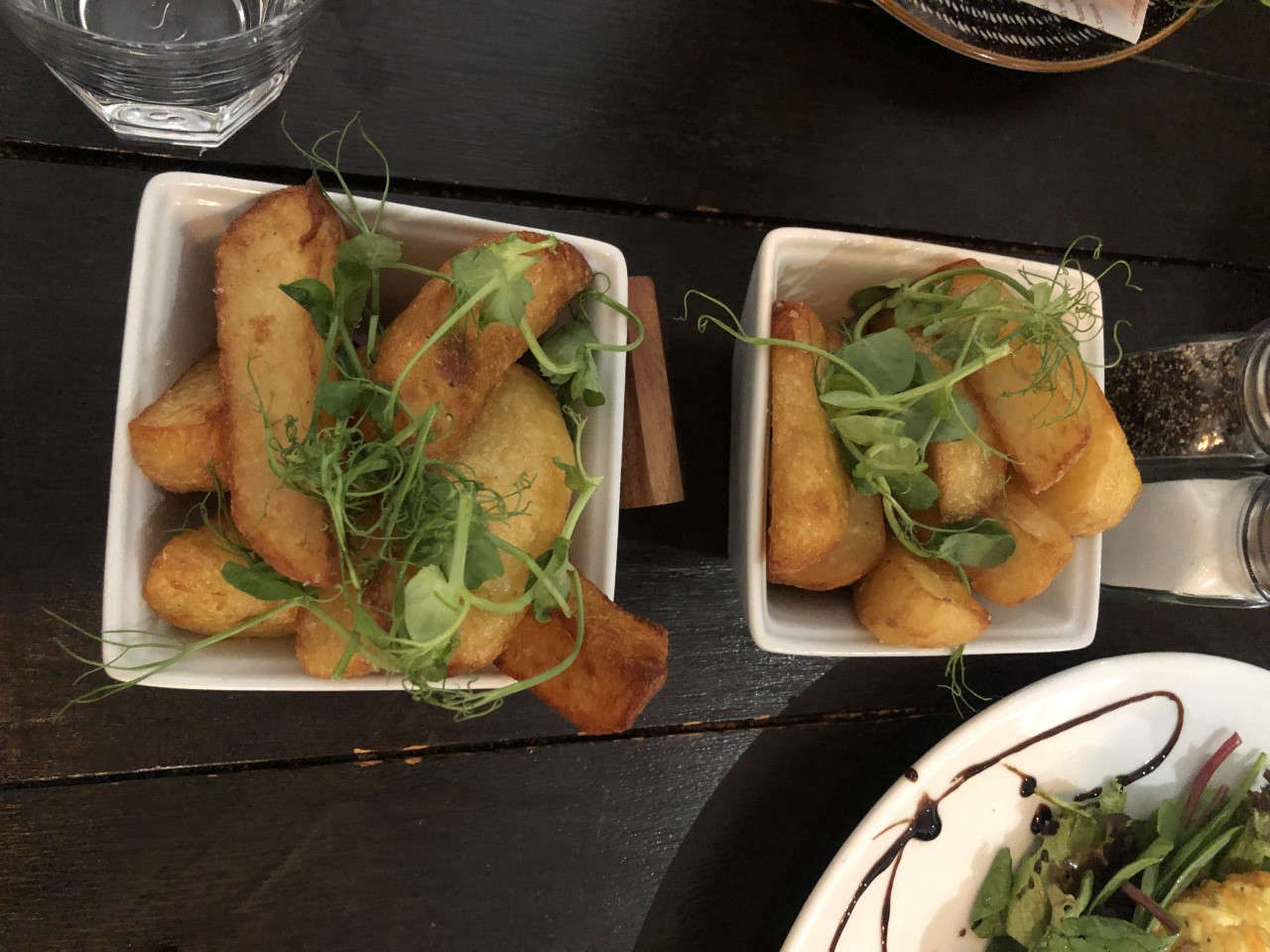 Crouchie:
Although I don't have to fit into a wedding dress anytime soon, I normally eat in the evening, so the lunchtime offering at The Crate and Apple was certainly more than I would normally devour at that time of the day.
Like Milly, I opted for something a little smaller whilst salivating over the larger dishes. I plumped for the Welsh Rarebit with sliced ham. Which was both delicious and very filling. The afore mentioned chips also complemented the meal perfectly.
Both of us wouldn't hesitate to go back to The Crate and Apple, the welcome was warm, the service was second to none and the food was fantastic!
Milly Luxford & Ian Crouch
01243 539336 - The Crate & Apple Website - The Crate & Apple Tripadvisor
The Crate & Apple Facebook - The Crate & Apple Instagram