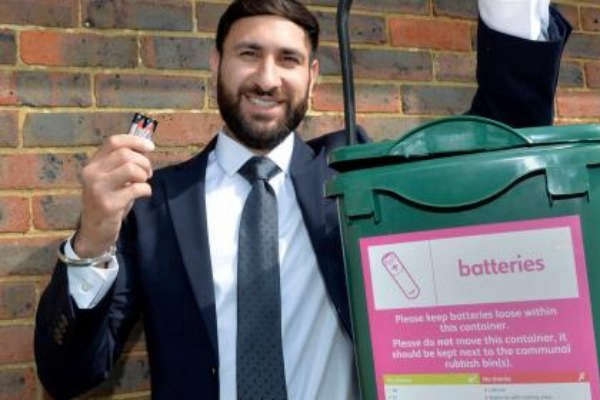 As of Monday 20 September, many Crawley residents will be able to recycle batteries as part of their existing kerbside collection service for textiles and small electricals. 
Currently these services are only available to residents of properties with their own individual waste bins. However, Crawley Borough Council has just started rolling this out to some flats and will continue to do so over the next year.
For residents living in properties with communal bins who are not yet able to access this service, it is recommended to use charity shops, textile clothing banks or the Recycling Centre at County Oak instead.
Resident are instructed to put batteries in a small clear plastic bag (such as a sandwich bag) or clean plastic pot or tub with a lid and place it on top of your rubbish bin on collection day.
Small amounts of clean, dry, unwanted textiles and old or broken small electrical items can be put next to your individual household bins in tied carrier bags for collection.
The Council said: "We are pleased to be expanding our waste and recycling services to allow residents to safely dispose of batteries along with textiles and small electrical items at the kerbside.
"We are also delighted to have begun rolling out these services to properties with communal bins and will continue to do so over the next year or so."