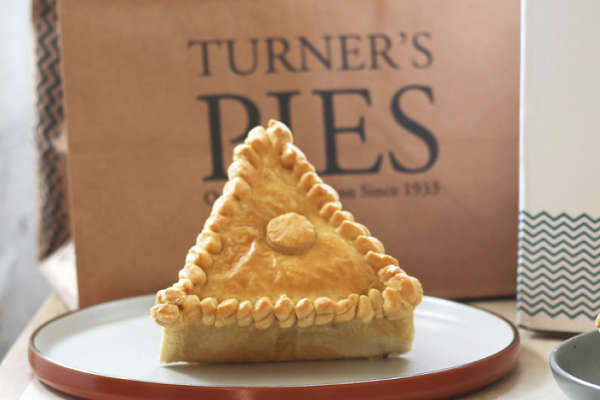 For centuries, famished Brits have tucked into pies eager to suppress their hunger and enjoy a rich mix of fillings to satisfy their taste buds -- and for an eternity these savoury wonders have been round. Until now!
That's because bosses at award-winning West Sussex-baded Turner's Pies have DITCHED circular pies in favour of a new-shaped creation that they hope will take them to the next level among leading UK pie-makers.
Researchers created the PIE (Pleasure in Eating) Index -- a series of equilateral equations -- and have used the ground-breaking guide to toil endlessly to try to fathom the best shape for a pie. The unavoidable though astonishing answer: triangular!
Now, in an industry-revolutionising move, ALL pies produced by Turner's Pies will be of the triangle form.
Managing Director Phil Turner says he was stunned when his team brought him the news that the Pie Index had indicated unequivocally that his baked classics should desist from being circular.
And that, in fact, a trilateral approach was the way ahead. Phil said: "It's time to forget all about the triangle-based mathematical theorem made famous by Pythagoras. This is now all about PIE-thagoras. Turner's Pies have been delivering top class pies to the grateful members of the general public since the 1930s and every single pie made has been round.