Iain Meadows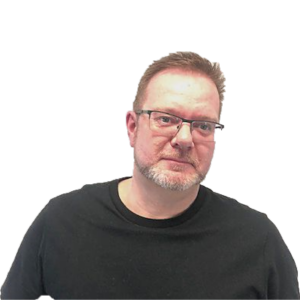 Musical Taste:
Fairly broad ranging to be fair and I guess it depends upon mood. I was brought up on pop music and I still love a good upbeat pop song. The likes of the A-HA, Kate Bush, Duran Duran and Eurythmics feature heavily in my record/download collection, but I've been known to get a bit of AC/DC or chill music going when needs must.
How long have you been involved in radio:
I did my first ever radio show in 1988 at university, so if we take it from there, a

long time and yes, I still love doing it.
Best radio experience:
Well, too many to single one out, but raising money for St. Richards with a radio appeal marathon was definitely one as was an outside broadcast for Rox on the Prom back in 1999. I should also say that having done a bit of national radio was an experience not to be forgotten.
Favourite part of West Sussex:
I have always loved Arundel... After battling the A27 and parking, the charm of it, the river, the pubs and of course, that amazing castle, make for time well spent.
What excites you about V2 Radio:
The passion about the patch and the desire to be something different and interesting to listen to. There's no point in just being an 'also ran' - that just makes you the equivalent of a bad service station sandwich, and no-one wants that.