Gone in 60 Seconds

To celebrate their 75th birthday, we've teamed up with
Cuff Miller - Ford Cars & Esso Fuel in Littlehampton to
give away £200 each week!
1. Pre-register by completing the form below
2. Listen out for us to honk our horn outside your home or workplace on Friday 22nd April, 29th April & 6th May.
3. You have 60 seconds to run out to our car & claim your prize!
But remember you have JUST ONE MINUTE! So, you must be quick, as we'll be Gone in 60 Seconds!
Make sure you follow us & keep an eye on our Facebook page as we'll be going LIVE each week when we're out & about!

Complete the form below, using your work address if you're not going to be home on a Friday, and we could be turning up to your road with £200 cash!

Cuff Miller & Co. Ltd is a friendly local garage, proudly serving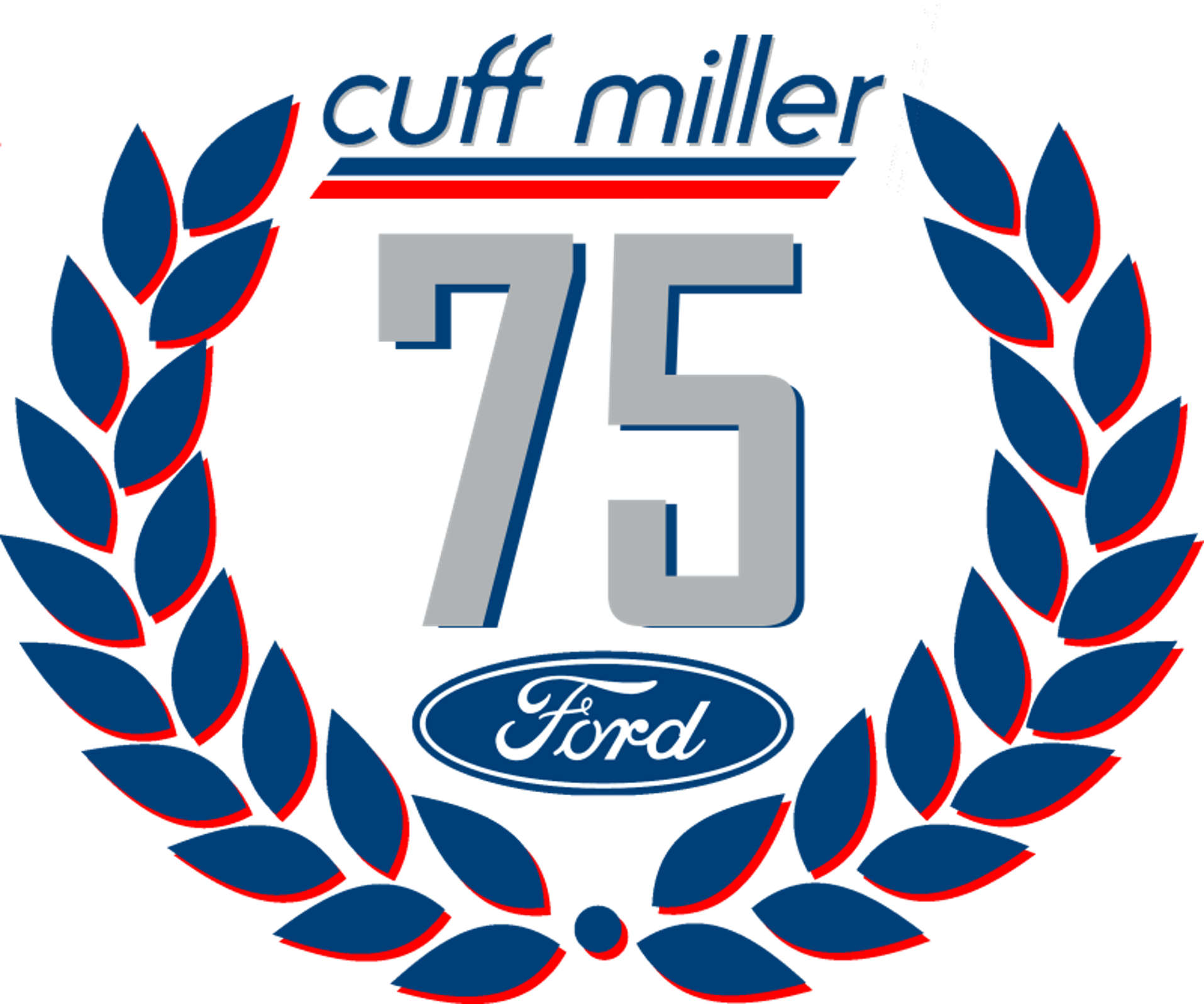 Littlehampton and the surrounding areas. Founded in 1947 by E.W. Cuff Miller, 'Cuff's' celebrates its 75th Birthday in 2022! Despite many changes across the decades, Cuff's retains its warm, family feel, looking after generations of customers through it's Ford Dealership, Workshop and Esso Fuel station. Read all about Cuff Miller's evolution across the last 75 years here.
Today Cuff's continues its community focus and remains part of the fabric of Littlehampton offering new and used Ford cars, servicing, repairs, parts and Esso Fuel. Find out more about what Cuff Miller are currently doing here.
E.W. Cuff Miller, a former Fleet Air-Arm Officer and Bank Clerk; founded Cuff Miller & Co. in March 1947, following his passion for cars and racing, with help from his close friend Horace Steele. Operating Ford, Jaguar Fiat and Rootes Group franchises, the original site was situated at 'Thorneycroft Garage' (now Yeomans Vauxhall) before our existing site was built in 1958 on the corner of Horsham Road and Southfields Road.
A friendly, community garage, Cuff Miller & Co soon became affectionately known as 'Cuffs' and woven into the fabric of Littlehampton. Today, Cuff Miller & Co. offers new and used Ford cars, servicing, repairs, parts and Esso fuel. Cuff Miller also export cars throughout the world and also specialises in Military and Diplomatic sales.

Any winner of this competition is subject to our full terms & condition's, which you can see here.
To be a winner you must reach the car before the 60 second timer runs out, and the V2 Radio Representative's decision is final.